01 Apr

Finding The Perfect Office For Rent For Your Agency

If you're getting started with your agency, there are some things that you're going to need to make sure you have before you can get the best office for rent. After you are done going through all the red tape of setting up your business and finally recruiting some members to your team, you'll need a physical space to set up.

Helping You Find an Office for Rent
Starting a digital agency isn't always easy, but it shouldn't pose difficulties from day one. These tips will help you get through the beginnings of your digital agency's office needs and help you think further into the future when you can later expand.
1) The All-Powerful Dollar
It's important to think about budget first. Sure, it seems obvious to consider budget, but where most people fail is considering it as a second or third element in their mix. In reality, you need to have a clear budget setup according to your current or projected earnings. But err on the side of caution and don't overestimate your projected earnings. You never know when a big client will walk away due to unforeseeable circumstances.
While it may seem like a great idea to look professional and seek out the fanciest-looking office in the ritzy area of a city center, it may end up costing you if you don't get the clients you expected or if you expand too fast. A traditional office comes with all sorts of costs: remodeling, furniture, high-speed internet, rent, etc.
Be realistic about your choices and really think about a coworking space if your budget doesn't have much leeway. Coworking spaces tend to be cost-efficient and just as good, if not better, than a traditional office for smaller teams or agencies.
It fits the budget requirements of a new digital agency perfectly and most of the things you would be responsible for paying as extra costs in a ritzy office space (like parking, WiFi, refreshments, janitors) are included for free in coworking spaces or smaller office spaces. Coworking spaces are a great bang for your buck and some spaces offer an executive suite deal if you want a no-hassle way to upgrade your business in the future when your business starts to pick up even more speed.
For agencies who know a smaller office is what you need, be sure to look beyond just the price and physical location potential buildings. Many background features can severely hinder or bolster the value of an office building. Things like available conference rooms, package handling, and receptionist services can reduce countless hours of work as well as making your operation look more professional. Some of these amenities are mentioned below.
Just Remember: Whatever you identify as best for your agency, taking the time to set a real budget is extremely important. So plan for slow (but steady) growth, rather than expecting a big deal to drop into your lap.
2) Physical Address
As your agency starts to grow, a big hurdle to jump is looking professional to current and new prospects. If a new client is on the fence about working with you (or the half dozen other providers they are talking to), then you need to do everything you can to put their mind at ease. Meeting in your mom's house or Starbucks for the 4th time this month won't help.
We've spoken to many smaller agencies and they all agree that even though an agency can start out of someone's house or a hotel room, taking the next step and having moved into a working address has helped them immensely in taking their business to the next level.
Obvious advantages include improving professional appearance and having all of your work in one place. But other, non-obvious advantages begin to emerge as well. Renters at North Houston Executive Suites have mentioned they can finally disconnect from work after hours and feel they can enjoy their evenings and weekends more. They say it is easier for work to stay at work and not at all hours like it used to be when they worked from home.
3) Reception Services
When comparing offices for rent for your agency, take note that many offices can give you an additional receptionist services, including answers the phone, picking up and delivering packages and greeting clients at the front door.
Not only do these tasks make you look more professional, they can also save valuable time and money. The average small business will need between 250 and 500 answering service minutes per month. If you'd rather use an Answering Service, such as Office Sense, those 250 to 500 minutes will cost you between 200 to 420 dollars per month, just for one phone line.
Take note which office buildings offer what services and which of those services come free or paid. Factor these costs into the monthly rental budget. A $300/mo office may end up costing much more if the $350/mo gives you free receptionist services.
3) Parking
Space inside is important, but space outside can be just as important. Unless you live in a city that is well-connected by public transportation, look for a place that has parking included. While the location may be further from city centers, the majority of your employees will be coming to work by car.
There are three musts for parking: space, proximity, and fees (preferably without fees). Driving through a crowded parking lot searching for a space is the last thing anybody wants to start their work day with, so make sure there's abundant space. Being close is also a must–if you need to leave in a rush or you just don't want to walk 10 minutes through some extreme heat or storm. So make sure it's close to your office. And last but not least, make sure there is a parking sticker system or other no-charge solution–running out to fill a parking meter during work is not only nerve-wracking, but cuts into your work time.
4) Conference Rooms
While you may work in SEO, from time to time you're going to need to see your clients face-to-face. Coworking spaces, like North Houston Executive Suites have designated meeting rooms that you can rent hourly to get more work done in. Sometimes all it takes is a quick meeting to update clients and assure them that everything is moving along smoothly.
Try and find an office space that allows for contact between employees to exchange ideas, which will allow them to work collaboratively together.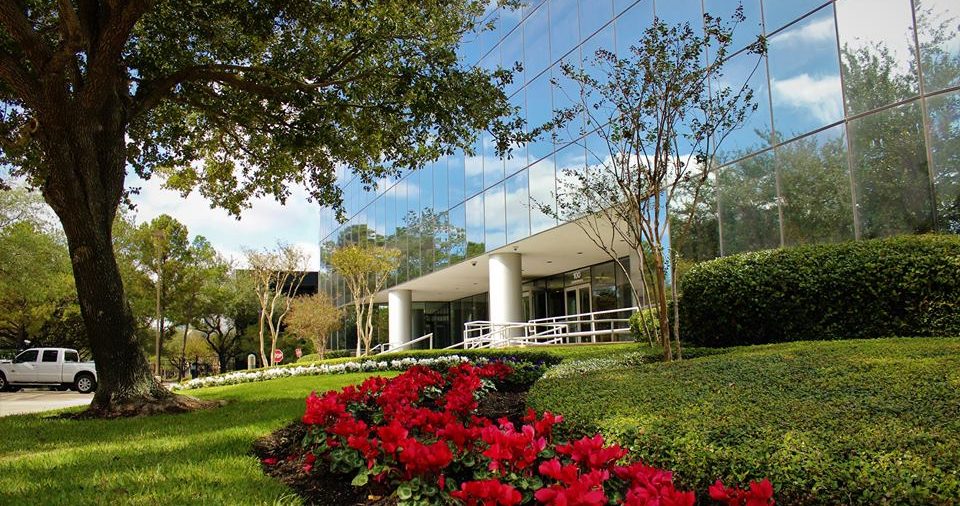 5) Location Location Location
This one is as old as time itself. Location is an important part of the success of an agency. True, you could save money by placing your business in Beaumont, but will clients be happy to drive that far to see you? What will people perceive if you work in the heart of the Galleria? Will that zip code win you more business?
Our research has shown that those aspects, while important to some businesses, aren't the most crucial things to look for. Being close to a professional district ranks just as well as being in the heart of it, while costing significantly less. And things that mattered more were:
1) Ease of arriving to work. Living one mile away from work wouldn't mean anything if that mile was up a steep mountain with no roads. While this example is laughably exaggerated, it highlights that ease of arriving to work matters much more than physical distance. Look for offices for rent that are situation close to major highways or metro lines.
2) Not being too close to home. Sounds strange, doesn't it. The dream would be to wake up and just walk across the street to work. However, people said if work was too close, then they could easily head back home when they wanted, defeating the purpose of renting an office and lowering their overall satisfaction.
3) Near places that have something you enjoy around them. Going out for a quick walk to clear your head, heading to the gym for a midday workout, or some local places to knock-out some errands can all take the edge off of a tough day and make you more productive in the long run! Look out for the small things that can help you and your employees get through the day.
6) Upgrading Space
Plan for the future. If you think you're going to grow, you need to decide whether that growth will come with limitations. If your digital agency needs to eventually go from 5 to 20 employees, it's better to choose a spot that can accommodate and grow with you.
If you're already cramped in your first building, you're eventually going to have to move, which is an even bigger undertaking than finding the first office building. And, no surprises, moving house costs money, so plan for the future and find an open office that can hold all of you and your future coworkers under the same roof!
7) Environment
Now that you've found the right space with parking and the right price, make sure that the inside is what you want it to be. Even with all of the other categories checked off, if it's difficult to get work done or the vibe is wrong, your agency might need a different location. A distraction-free zone is a must-have for professionals today. A straightforward business-like environment is a requirement for any digital agency if you want to thrive. This quality is something that you'll have to judge knowing yourself and your coworkers, but when you see it, you'll know what the right environment is.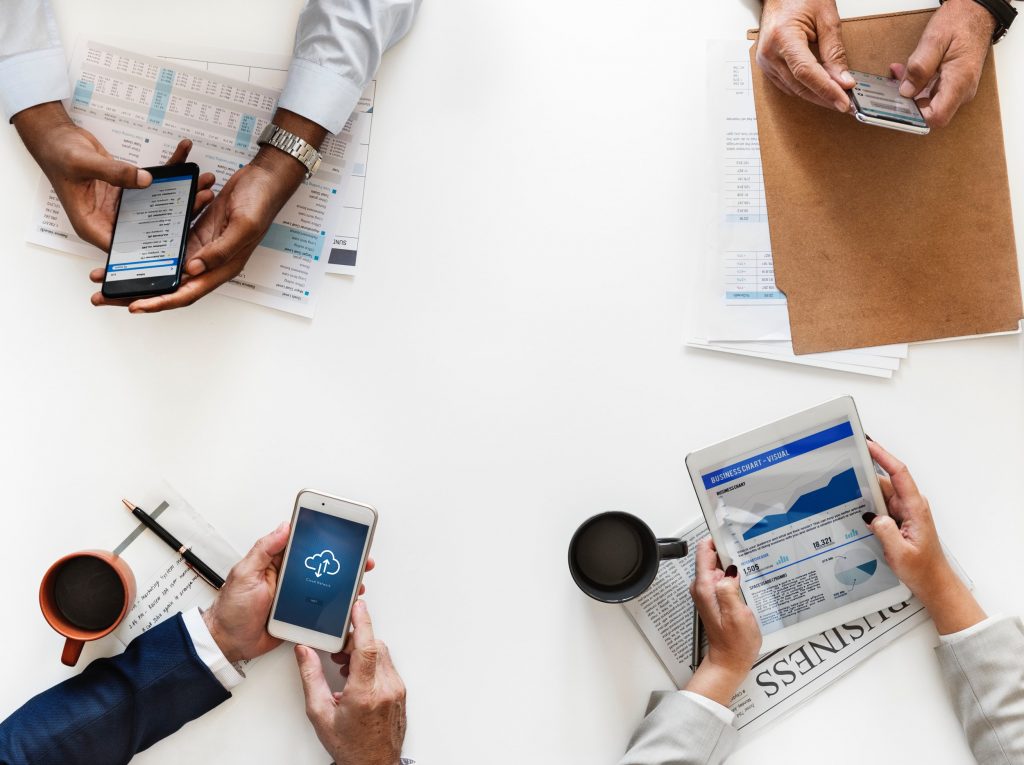 Perks of Working In An Office
When you find the right office space and you feel you have everything ready to get going, now it's time to look at some of the benefits of co-working spaces and for your digital agency. When all is said and done there are many things to look forward to in an open office.
1) Networking
An advantage that small offices and coworking spaces can provide you as a digital agency is the possibility of making connections. The open space work format means that there's more possibilities to meet people who can help your company grow.
Making connections is a big part of starting a digital agency. It means that you can collaborate with people in different areas that may be close to your expertise, but not quite within your realm of specialties. These are great ways to fill the gaps you might have for one project or another without taking on another full-time employee.
2) Amenities
Open office spaces often provide many amenities that you will need in a digital agency, starting with the basics of internet and a desk space, but also small things like a break room filled with free gourmet coffee and filtered water.
A break room is a great place to discuss ideas with coworkers or people who work for different agencies under the same roof. Many break rooms even include free snacks and treats to fuel your way through the day.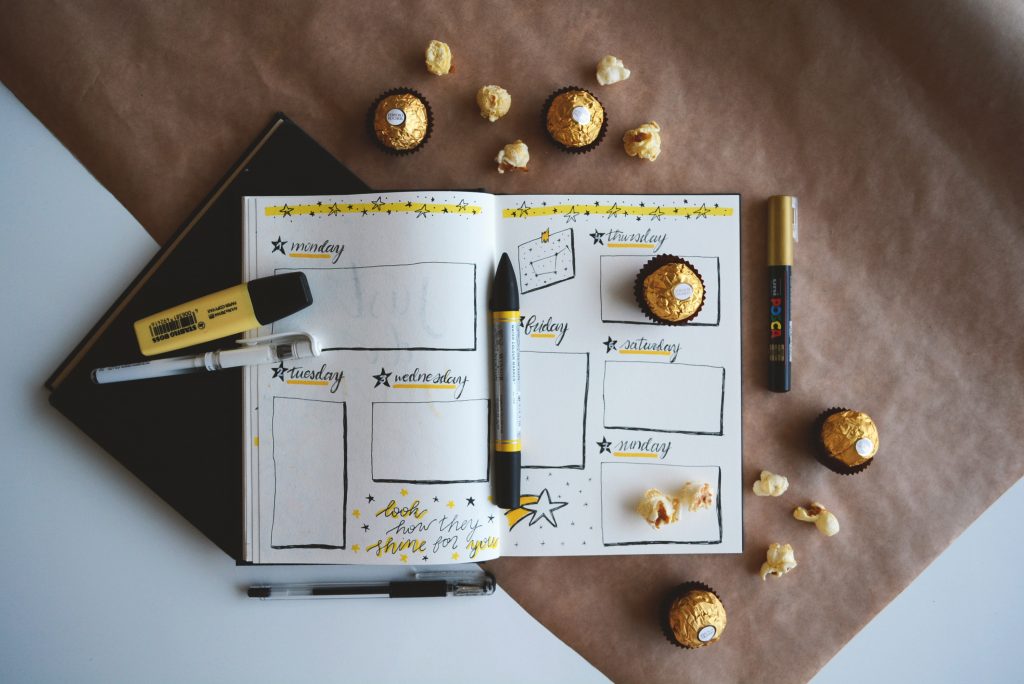 3) Flexibility
In a study, only 30% of people who worked in shared offices chose to work during normal office hours. The 9-5 office schedule is simply not adapted to the modern world and digital agency's needs. Coworking spaces and small offices are flexible because people can choose the hours they want to put in.
Many open offices are open 24 hours a day and you can divide up your day however you like, whether you work best at night, early in the morning, or in several separate segments throughout the day. Flexible hours are necessity for a digital agency that wants to make progress in the modern world; making open offices the perfect solution.
4) Health Benefits
Quoting the same survey above, "70% of people who work in coworking spaces felt healthier" at home after moving to a coworking space from a traditional office.
In your digital agency your workers will need to take a break, walk in a nearby park, or go to the gym for a little bit, the flexibility allows you to pay more attention to your health than you could in another setting. 60% also said that they felt more relaxed at home when they were in an open office. Digital agencies move fast and you need to make sure that your coworkers are in a good place to make sure they bring their A-game to work.
Are You Looking For An Office To Rent?
Along with offering some of the most affordable office space in Houston at the intersection of two major highways, North Houston Executive Suites' flexibility and our multitude of free amenities (including free receptionist services, free gourmet coffee, free parking, open 24 hours a day 7 days a week and more) are the reasons so many new agencies are happy to work at North Houston Executive Suites. If you have any questions, leave us a quick message and we'll get back to you as soon as possible.